Gentle & Caring
Clear and upfront communication
Personalized Care
We genuinely like our patients!
Dentistry for All Ages
Convenient and comprehensive approach to oral health
Gentle & Caring
Clear and upfront communication about cost
Personalized Care
We genuinely like our patients!
Dentistry for All Ages
Convenient and comprehensive approach to oral health
Family, Restorative and Implant Dentistry
Complete care, from cleanings to dental implants.
We provide experienced, compassionate dental services.
Specializing in high quality solutions that last.
Dr. Bateman and his staff are committed to providing quality care with personal attention to your dental needs. You can rest assured that our goal is always to provide the highest level of care possible.
We care about your complete dental wellness, and committed to helping you maintain all areas of your oral health. This is accomplished with regular dental checkups and treatment as necessary. Whether old or young, we provide dental services that can help you smile with confidence.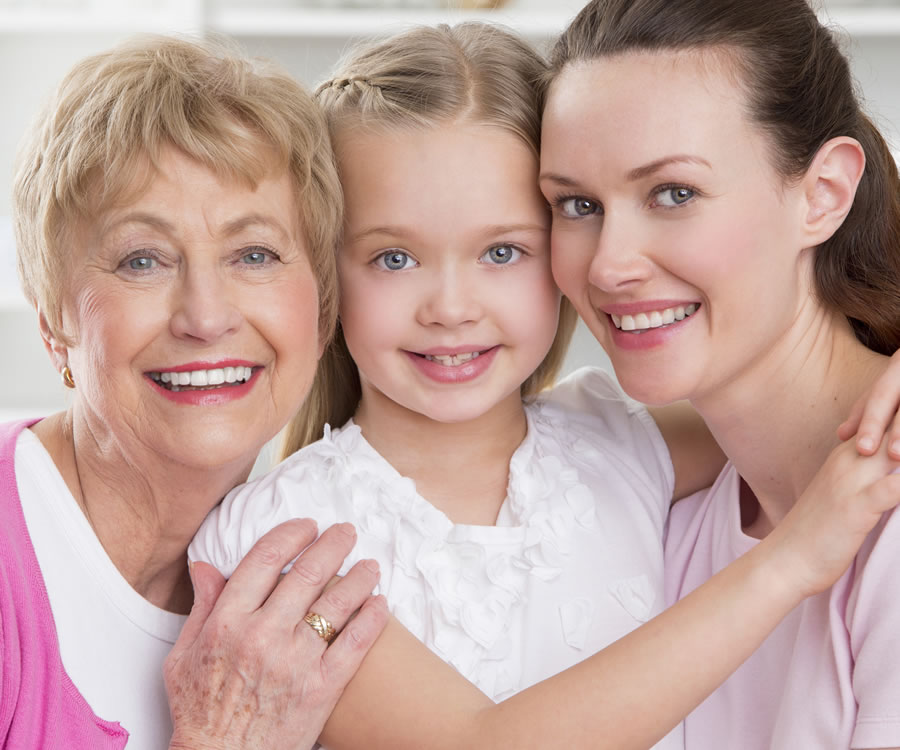 Dr. Bateman is committed to providing excellent dental care in a relaxed, comfortable environment. We also offer a wide range of services – from cleanings to dental implants – making it easy to take care of all your dental needs in one place!
Meet Dr. William D. Bateman
Dr. Bateman graduated from the University of Nevada, Las Vegas in 1997 with a bachelor's degree in Cell & Molecular Biology. He continued his education at the Oregon Health & Sciences University, where he earned his graduate degree from the School of Dentistry in 2002.
Dr. Bateman completed his advanced education in General Dentistry in 2003 at Audie L. Murphy VA Memorial Hospital in San Antonio, Texas. In this program, he received advanced anesthesia, surgical and prosthetic training.
After his residency, Dr. Bateman completed hundreds of hours of CE advanced surgical and prosthetic training, including having graduated from the prestigious Kois Center in 2007.
In addition to owning this dental practice, Dr. Bateman founded Head & Neck Imaging, NW in Salem Oregon in 2006.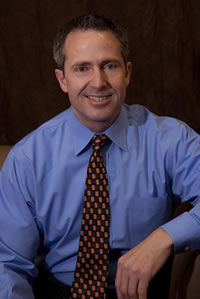 "Whether you are having a routine cleaning or need extensive treatment, you can count on Dr Bateman and staff to offer their full attention and highest quality care. A friend recommended Dr Bateman last year, and after several visits I must say it was the best recommendation ever!"
"Can I just tell you all, Whoever might be reading this review, That I truly believe that Dr. Bateman is the best! His staff is efficient and welcoming. His dental hygienist is super thorough and so kind. And Dr B is wonderful, empathetic and tells it like it is!! I like that a lot."
"Dr. Bateman is a perfectionist which is great for all the people who see him. I am blessed to have him as my dentist."
"Wow! As always the wonderful and professional staff & Dr. Bateman worked some magic! Next visit in six months and I'm almost looking forward to it. Thanks guys!"
"Dr Bateman is an artist."
"As a retired healthcare CEO I am very picky and deliberate in who I choose as a Dentist or Dr. I researched Dr Bateman and chose him. His office is 2 hours from my home and after a few visits now I can say he certainly lives up to the 5 star ratings he receives. You will not go wrong with him or his staff. Very competent (he and his staff) timely, explains things well and its obvious his staff like working with him-a very good sign."
"Dr Bateman is very knowledgeable and his staff are great!!!!"
"My husband and I have been patients for 4 years. My husband had implants and I needed a few crowns. Dr Bateman is DaVinci and his staff are kind and accommodating."
"Dr. Bateman is an awesome dentist. He's very thorough and does beautiful work! He's very attentive to your comfort level and does everything he can to make the visit as pleasant as possible. He has an incredible staff that are so friendly and supportive. I can't recommend this office highly enough!"
"We are new to his office and very pleased. Extremely pleasant and professional staff, Dr. Bateman is thorough and very kind."
"As always the treatment was exceptional on every level and Dr Bateman is the most wonderful dentist- along with his staff."
"Gentle, kind, and very sensitive to patients with anxiety. Highly recommend!"
"Really appreciate their covid protocol. Dr. Bateman explained everything very thoroughly, and made sure I was not in any pain. Alyssa, Dr Bateman's assistant was extremely knowledgeable, and explained things very thoroughly as well. They worked very well together. Dr. Bateman is very lucky to have her on his team."
"Extremely pleasant and professional staff, Dr. Bateman is kind and thorough."
"I've been going here at least 7 years. Always great work & wonderful staff!"
"I feel very fortunate that a friend recommended Dr. Bateman. Today was my third visit and I couldn't be more pleased with the quality of dental care from Dr. Bateman and his staff. I was a bit anxious about having my teeth cleaned because of tooth sensitivity. Dental Hygienist My provided the most comfortable cleaning I have ever had — she even warmed the rinse water to prevent discomfort."
"Dr. Bateman is a rockstar…. The staff is equally amazing. They always make me feel at home. If you need a good dentist, look no further."
"Had a fabulous first visit with Dr. Bateman! He and his staff did a very thorough first exam. In addition to X-rays, used a micro camera to take pictures of areas of concern, which he took time to explain in detail. He and his staff were very helpful. Highly recommended!"
"Dr. Bateman is an exceptional Dentist. I would highly recommend him. Wonderful staff, too!"
"Thanks to Dr. Bateman and his team! I have been going to the office for several years now and am consistently impressed with their efficiency, professionalism, and knowledge. I highly recommend this practice!"
"Dr Bateman is expert, kind, and has converted my dental phobic husband into a compliant patient with excellent teeth. The caps he made me are the best ever."
"As always - Professional and kind and AWESOME staff as well. Also - Night and day difference after my visit for an implant adjustment. WOW! A miracle artist I swear!"
"Dr Bateman and his staff have been similar outstanding. Dental appts give me high anxiety. Dr Bateman and staff are so patient and take every measure to provide a comfortable and positive experience. He is a highly skilled dentist and has a real enthusiasm for his work. Definitely would recommend!!"
"Excellent Dentist and Staff. I would highly recommend!"
"Dr. Bateman always does an incredible job. He takes very good care of our entire family. Every time I walk in the door, I feel at home. It's nice to know we have a good dentist we can trust. I appreciate his business and look forward to my next visit."
"Mia was a great and efficient hygienist! Dr Bateman, as always, took his time with answering my questions. The front desk staff is quick to assist you. I also really appreciate the care they are taking with office safety related to covid!"
"I like that I never have to wait, they are always on time and every staff member seems to genuinely enjoy their clients and job. Dr. Bateman is knowledgeable far beyond general dentistry and tries to find the best solution for the client. Happy to have found this dentist."
"Excellent dentist, especially if you have a fear of going to the dentist like I did. He's very considerate of how you're feeling during every procedure. I'm no longer fearful of having my teeth worked on!"
"Excellent care! Dr. Bateman was successful dealing with my difficult dental challenges. He and his staff took the time to explain my care and the steps involved in a way that was understandable so that I could make an informed decision about my care choices. I definitely recommend Dr. Bateman!"
"My experience was wonderful Dr.Bateman is absolutely the best dentist I've ever had."
"What a great summer I will have - Dr. Bateman's Dentistry completely restored several teeth, saved another, and brilliantly cleaned all of them! Ken"
"Dr Bateman and his team make sure to explain your options and their concerns with any option they give. Absolutely the best care I've ever had!"
"I have found Dr. Bateman to be an experienced, exceptionally skilled and conscientious professional who takes the time to listen carefully and is dedicated to giving the finest of dental care. Each of his staff reflects the same kind of diligence, warmth and caring."
"They are the best! I wish I would have found them sooner. Dr. Bateman is more articulate than I am and I really appreciate his dedication. All the ladies are friendly and knowledgeable too. Looking forward to my next visit."
"A retired dentist recommended Dr. Batemen to us. I am delighted to be in his care. He is a consummate professional who uses up to date methods with state of the art equipment. The office and clinic personnel are professionals who make it clear their role is to thoughtfully care for patients. Irene Mylan"
"I am in my 60s so I've had a lot of dentists. Dr Bateman is the most thorough and skilled dentist I have ever met. He is an artist"
"I just had all 4 of my wisdom teeth removed by William Bateman. I think it only took him about 20 minutes. I had no pain or swelling afterwards. I took the next day off work expecting to be in a lot of pain. But I honestly didn't need to. Today I went back for my 6 month cleaning, and follow up appointment after getting my wisdom teeth removed. The dental assistant was kind, and attentive. The dental hygienist did a very good job, did not hurt at all. William Bateman also did another through check on me. We also planned on what needs to be worked on next. I would highly recommend this office."
"Dr. Bateman is the only dentist I have been to that I trust 100% with my teeth. He is amazing and has pretty much saved my teeth from going into a state of disrepair from a previous provider. Every crown he has made for me is absolute perfection!"
"Dr. Bateman and his team are amazing. My husband and I have been going there nearly four years, and have consistently been impressed. The office is a warm and friendly environment, and the care is timely and thorough. We are now life long patients. Thank you!"
"Dr Bateman is a extremely skilled, caring Doctor. His whole team is wonderful. I would recommend him to anyone. My family goes to him and feels the same way I do. He always considers costs and what is best for you and works with his patients to achieve the best. He actually CARES about his patients. Not only a great Doctor but an extremely caring, honest human being. A rarity in this day and age."
"I'm always greeted warmly and experience great service. The hygienist made me feel very comfortable."